The Bruce Family Next door
Posted On December 8, 2020
I remember the time when the road was constructed from the township around the foreshore to Karbeethong, cutting through both Mrs Bruce's and our properties. Both Dad and Mrs Bruce had to fence either side of the road so as to keep the cattle from straying. With a lot of 'red tape' involved, it was a battle of bureaucracy with many head aches and much correspondence involved. They erred in the beginning by not applying for an official permit… then they were informed that they had not allowed enough land on either side of the road.
I remember Dad's consternation and Mrs Bruce's, when letters arrived stating 'action must be taken if fences were not removed immediately'. So after all the hard work in those years of depression, there was the frustration of pulling the fence down and relocating it just for the sake of literally a few inches.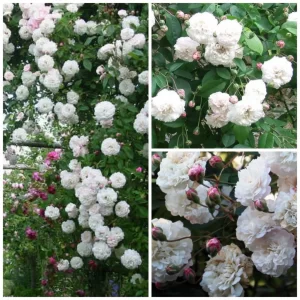 When we were going to school, there used to be a pittosporum tree growing above the road bank and past the Bruce driveway. One the other side of the road was the briar rose. Mum used to tell us to say a prayer for the two little Coleman children who were buried beneath i!…and we always spoke in hushed tones in reverence for (of) them on the occasions we walked that way to and from school. John left school the year I commenced with Joe and Bill, (whose name was George Stan but he became Bill when George Latta came to live with them (so as not to cause confusion with the names). We would often go to school acrosS Coulls Inlet with them when they rowed the boat and I think I mentioned before· how they would stop the boat on a rocky outcrop and tell us we would be there all night!
On the days when we walked to school when the tide was low, the boys would make a 'short cut' by crossing over Shady Gully near the mouth coming out where Mirrabooka Road now starts. We were banned from doing this, so when they declared they would beat us home, I would grab Mione's hand and run her poor little legs almost into the ground, as I pulled her flat out down the road and over Shady Gully Bridge. I used to say to her, "One day when we have grown up, there will be a bridge over the Mouth of Shady Gully". Well that was over 75 years ago, and there is still no bridge, nor will there ever be one". I guess, human nature being what it is, we had our tiffs too, and the dam on the foreshore paddocks which both families had access to for their cattle, was often a bone of contention.
Sometimes if Bruce's cows strayed into our section of the Foreshore Paddock, Pa would be ropeable and in his best Irish brogue could be heard saying, "Those young 'Boogers' have let the rails down, again!"
Not long before Bill passed away he reminded me of an incident involving John and Joe which always reminds me of many stories told about young boys in the 1930's who were venturesome. The two boys had purchased some rat shot which they were convinced wasn't very powerful. Joe bet John if it didn't break a piece of glass lying on the ground, he could shoot him in the 'backside'. It didn't! Unbeknownst to John (or as he thought), Joe went behind the shed and stuffed a couple of books down the back of his trousers. John went down the hill about 6 paces… and aimed low. With a mighty yell, poor Joe leapt off the ground. Even after much probing they couldn't remove all the shot from under the skin.
Now around about that time Joe and 'Bulla' Allan were often to be found spearing stingrays down below the old Post Office on Martin Estate to supply someone with the flaps, and by coincidence, one of the local older lads was courting a lass in the same area. He was quite convinced the boys were spying on him and gave chase. Joe was a bit unlucky to be on the receiving end of a well aimed boot but it did dislodge a bit more shot.
Days later, Joe was a bit concerned about the remainder of it and decided to pay a visit to Doctor McKillop who was holidaying on the foreshore. The Doctor was amazed that lead poisoning hadn't developed. That was one of the many incidents one could relate of them and others of that era, the like of which, we will never see again.
Cath, Fred and Charlie were all married and left home by the time war was declared. Soon Bob, John and Joe were all in the Army. The Bruce Household, which always seemed so full of family had only Jess and Bill (who was still at school) living at home. Not that the meal table was set for less, for now servicemen from the RAAF were invited to share with them. Mrs Bruce was the Eternal Provider! When I was married, Mrs Bruce gave me a cutting from the Woodbine from her garden. It belongs to the Honeysuckle family and it's creamy, white flowers have the same wonderful perfume which reminds me of those days, long ago, when we were Friends and Neighbours.
Leone Pheeney